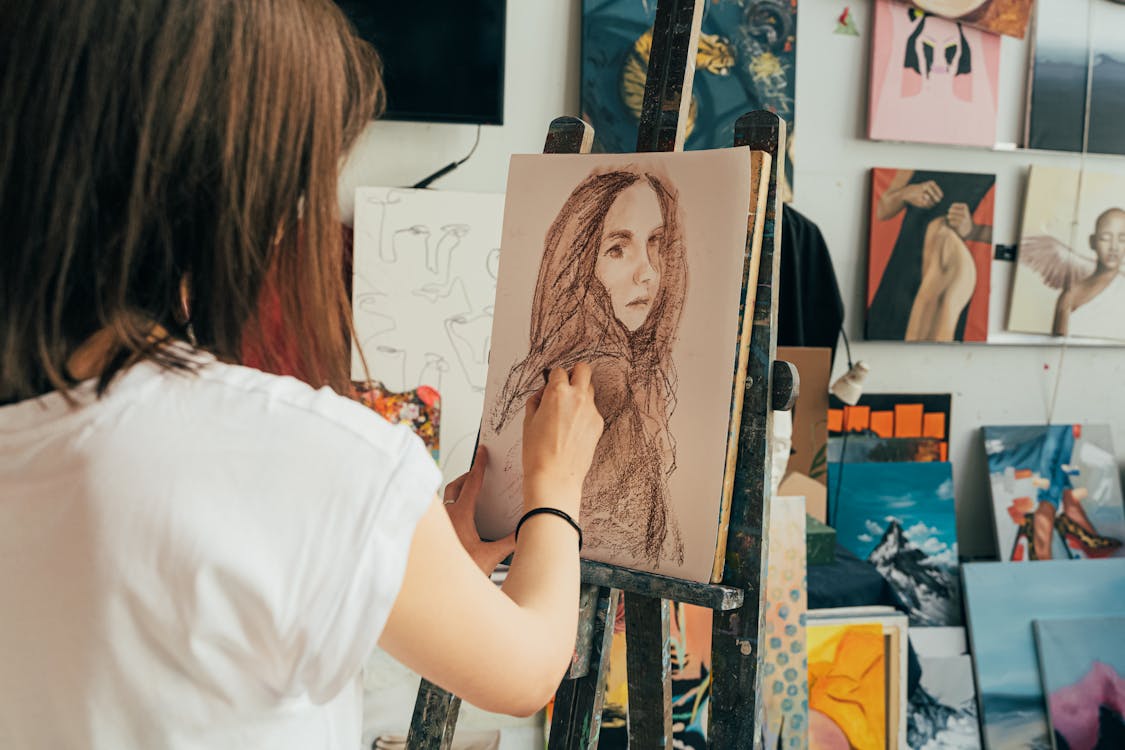 All levels and all techniques are accessible: pencils, oil, acrylic, watercolor, pastel, charcoal, and chalk.
You will learn to master the tools, mediums, auxiliaries, supports, and appropriate gestures.
You will also cover the interpretation and composition of a subject…
Two approaches to support you:
Directed lesson formula: you start a technique, you will be guided to learn through proposed subjects, activities, and exercises adapted to your level.
Workshop formula: you already practice and often have inspiration, topics in mind. You will be guided to deepen your technique and your personal expression.
It is possible to switch from one to the other of these formulas according to your desires and needs during your registration period.